Tips For Property Investors 
3 min read
Before parting with your cash, here are five tips for long-term gains.
1. Make sure it's right for you
You should know all about the risks, as well as the potential upside, from investing in bricks and mortar before piling into property investment.
While this is a popular route to profits in the UK, you need to have your head screwed on – particularly if you're new to the market.
Firstly, make sure it's the right move for you. This means you already have a cash buffer in place to provide rainy day funds, preferably worth about three to six months' salary.
As a general rule before you invest in anything, you want to already have some cash saved that's easily accessible.
Also remember that your money might perform better elsewhere, and the value of property can rise as well as fall, like any investment.
You are tying up capital in a property that will take time to sell, so consider that you are unlikely to be able to release cash quickly.
By comparison, investing in the stock market also involves risk, but you will be able to sell shares at speed if you need to. Then again, you can't add value to a poor-performing investment by renovating or doing some DIY, like you can with a property.
Property investing may be a potential goldmine if you've done the research, and strike the market at the right time – but go in with your eyes open.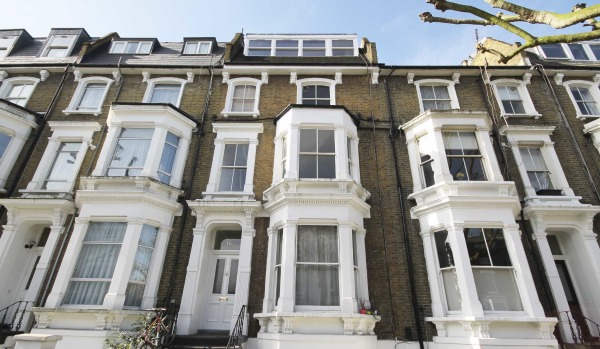 2. Know your options
Bear in mind that when it comes to investing in property, you're not limited to physical bricks and mortar.
You don't even need a stack of cash these days. For example, you could invest from just £100 in a Bricklane.com fund, and benefit from rental income alongside any potential gains from rising property prices.
Your money is placed in a fund that invests in some of the UK's most popular buy-to-let locations. You may pick from one focused on Leeds, Manchester and Birmingham, or another that invests in London property.
If you haven't yet used your 2018/19  £20,000 tax-free ISA allowance, you could opt for Bricklane.com's Property ISA, or shift previous years cash built up with other ISA providers into a Property ISA.
Alternatively, there's the option of a Standard account, or even investing in a Bricklane.com fund towards retirement, through a self-invested personal pension (SIPP).
This is a much cheaper and hassle-free way to invest in buy-to-let, but unlike with a cash ISA, your capital is at risk and your investment can decrease as well as increase. Tax rules also apply and can change.
3. Do your sums
Make sure you can afford to invest in property before taking the plunge. This may sound obvious, but it can be easy to overlook recent tax rule changes – which risk leaving you losing money on your investment.
Factor in the extra 3% Stamp Duty Surcharge on second homes you'll pay if you're buying an additional investment property in the UK.
There's also the gradual whittling away of mortgage interest relief, which will be capped at the basic rate of 20% by April 2020.
If you're paying a hefty chunk in mortgage interest payments every month, which could be offset against your tax bill, this could make a big different to profits – particularly for higher-rate or additional rate taxpayers.
4. Know your tenant
What kind of tenant do you want to attract? Are you hopeful of university students, young families or professionals? The type of tenant will determine what kind of property you choose to invest in.
If you're after students, for example, you don't need to invest heaps in a plush pad. Somewhere close to a college or university with decent transport links and basically furnished will probably fit the bill.
But if you want to attract young professionals, you may need to boost your budget, as an investment property probably needs to be of a higher standard. Meanwhile, young families may want certain amenities, such as local schools and a playground.
Once you understand the needs of your prospective tenants, you can start the property hunt, and really know what you're looking for.